Capture your world within a swirl - just hold your glass up and give it a whirl!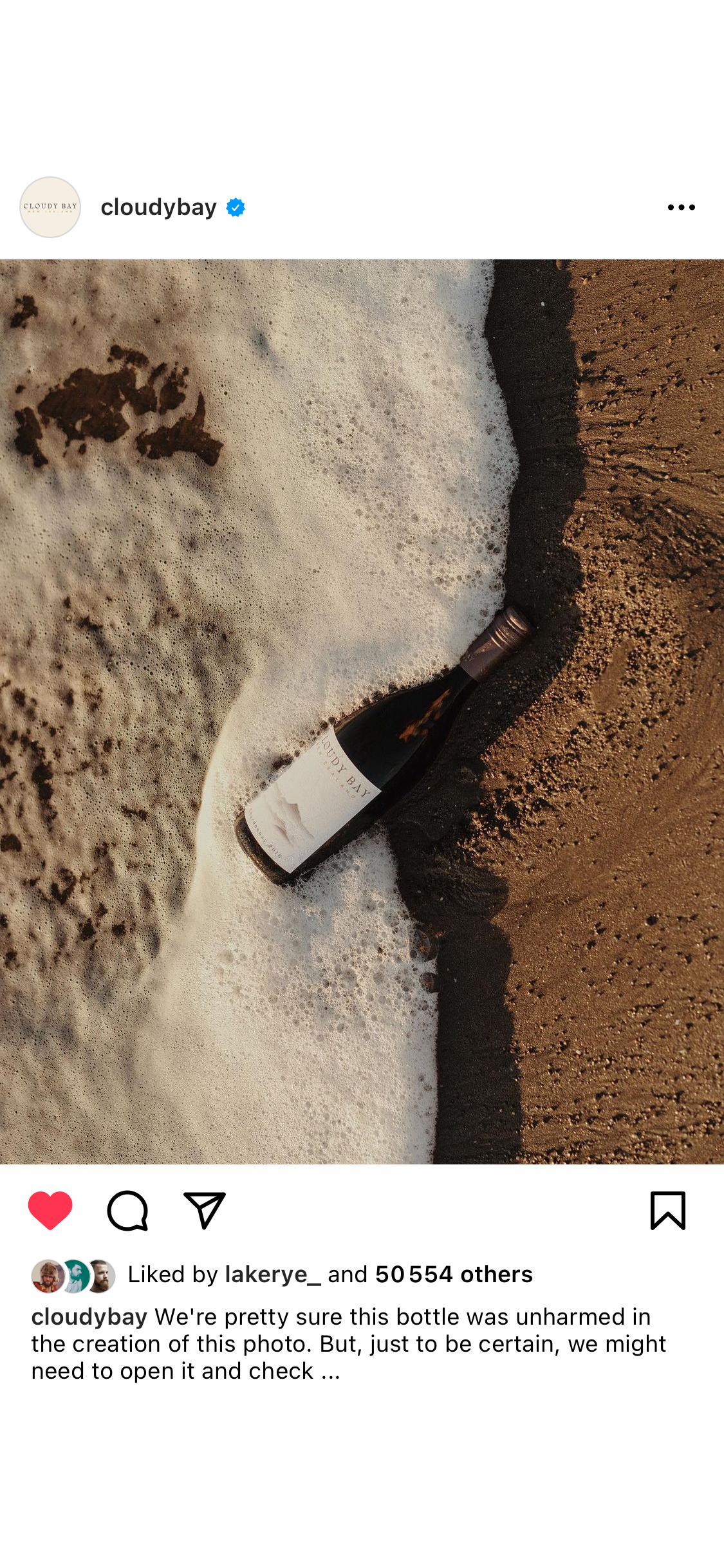 Cloudy Bay

Brand content
The Brief

Write enticing copy for the community to engage and share their 'haven chasing moment'. A brand concept to promote that moment of relaxation.
The Task
Use story telling mechanics to increase engagement and encourage other users to 'cheers to haven'.
The Result
A social media account with an active community embodying Cloudy Bay's brand values thanks to its consistent, distinctive tone of voice.