From the moment you enter your onefinestay home, you'll know you have discovered something special.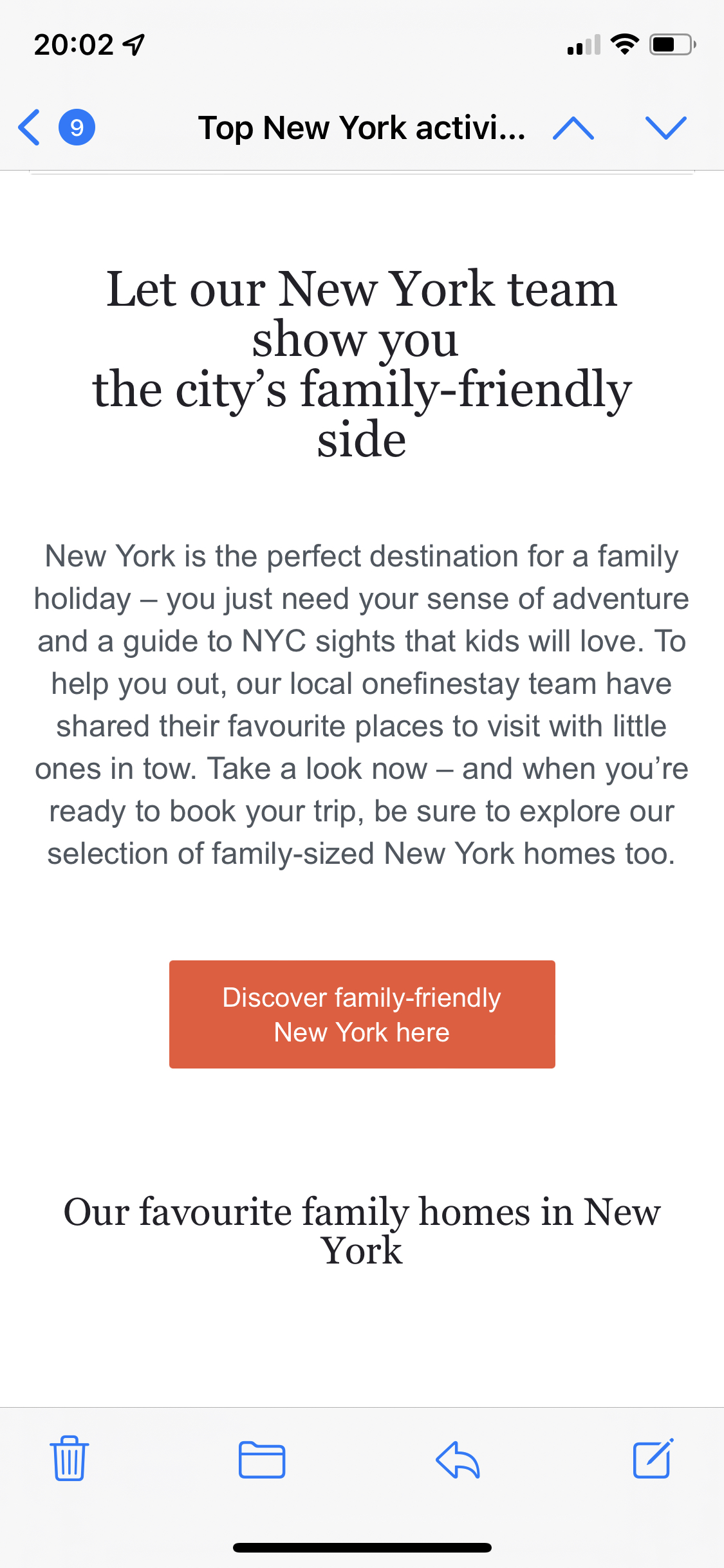 onefinestay
Brand content
The Brief

Write branded content in the form of EDMs, blogs, micro sites for campaigns to target both guests and homeowners to drive sales and increase sales distribution.
The Task
Identify and create consumer persona to make targeted written content inspiring guests and convincing homeowners to rent their homes through onefinestay.
The Result
Consistant tone of voice strengthened the brand's positing and increased email open rates and boosted sales distribution.